!DOC TYPE HTML PUBLIC"-//IETF//DTD HTML 3.2//EN">
Australian Christian Web Site Directory




Catch the Fire Ministries - Australia


This year 2021 we expect will be a year of turmoil for the US, Israel and much of the world as Jesus Christ's return becomes ever closer and the rise of an anti-Christ gets closer.
At askthebible.com we continue to monitor world events as they happen and modern day prophets. Armageddon with Christ's immediate return could still happen within the next 17 years (prior to 2035).
Christ will come to Judge all men and women. The time is getting shorter every week. Do Not take an RFID Chip into your body.

Do we really think the European, Middle East turmoil and USA Economic Disasters are going to be solved and return the World will return to the "good old days" or is the rise of a charismatic anti-Christ Dictator now happening in the United States or TURKEY RIGHT NOW ? We don't know exactly as events unfold, it's certainly possible.
Those Australians who do not commit their lives to Christ in the next 14 years will spend eternity in HELL. This is a horrendous outcome. On Judgement Day other religions will be shown to be a monstrous and outrageous LIE.

Am I prepared to share the true Gospel, the message of Jesus Christ's sacrifice for my sins with my fellow Australians?
OR is MY next overseas holiday or MY CAREER or MY BEAUTIFUL HOME More important to me?



The Australian Christian Web site Directory lists Australian based Christian Web sites in the Categories below.
Please Click headings below to view the listed Australian Christian websites
We believe this one of the best Australian Christian Directories in Australia. We've put a great deal of effort into this Christian Website Directory to help Christians in Australia.

Australian Christian Apologetic & Prophecy Sites
Australian Christian Web sites for Bible Societies in the South Pacific
Australian Christian Bible Colleges
Australian Christian Education See also Christian Schools below
Australian Christian Churches
Australian Christian Conference Centres
Australian Christian Employment Services / Jobs
Australian Christian Financial Services
Australian Christian Funeral Services
Australian Christian Magazines
Australian Christian Media Organisations
Australian Christian Music
Australian Christian Radio Stations
Australian Christian Miscellaneous and Other Organisations
Australian Christian Publishers
Australian Christian Resources
Australian Christian Schools
Australian Christian Sports Organisations
Australian Christian Support Organisations
Australian Christian Evangelistic Websites
Australian Evangelistic Websites for Jews
Australian Christian Mission and Evangelistic Organisations
Australian Christian Friend Finder and Activities
Australian Christian Ministries to Women
Australian Christian Youth
International Prophecy Sites



Christian Apologetic Sites





Email www.askthebible.com to swap links with our site.

Linking to AsktheBible.com is easy. Just save the ASKTHEBIBLE next gif image to your page.

and then add the code below. (NB the two 8's mean < arrow). 8a href="http://www.askthebible.com"> 8IMG SRC="atb.gif">



Parliamentarians Rev Fred Nile, as a Christian Democratic Party member of the NSW State Parliament. Please continue to pray for Fred to stop the destruction of Morals and Values in NSW.
(1) The Christian Democrat Party led by Fred Nile has a critical role to play in the NSW STATE PARLIAMENT.


Rev Fred Nile has demonstrated a continuous service of over 22 years to the NSW Electorate providing a stable and thoughtful Christian influence in the NSW Parliament. The Christian Democrats' Policy of putting a 10 year freeze on muslim immigration is great move to reduce the opportunity of islamic terrorists entering Australia. Fred Nile is well respected by both Liberal and Labor Parties. Christians and non believers should expect Fred Nile and Paul Green to continue to work hard in the NSW Legislative Council to protect important Family Values for all Australians living in NSW.

Please click the graphic below for further information.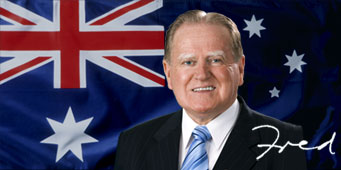 ASKTHEBIBLE Home page




Date of Revision - 26 January 2021


Keywords are christianity in australia, hope 103.2, hope1032, australian bible society, christian youth, australian baptist churches, australian christian websites, australian christian website directory australia, australian christian web sites, aussie christianity, australian christianity, christian websites in australia, christian websites, australian christian urls, sydney churches in australia, churches in sydney, melbourne churches, victorian churches, assemblies of god, community churches, bible colleges in australia, theological colleges in australia, sydneyanglican.net, christian funeral services, christians in australia, australian christianity, australia bible society, christian young people, australia baptist churchs, australian christian websites, christian websites in australia, australian christian web sites, aussie christianity, australian christianity, christian web sites, christian websites, christian url, sydney churches, churches in sydney area, melbourne churches, victoria churches, bible college in australia, cs&a, catchthefire ministries, Jesus Christ returns, catch the fire ministries, theological college in australia, australia's next prime minister, christians asked to vote for a new government, federal liberals more christian than federal labor, call to australia party, hope 103.2 christian radio, z3news.com.